The smart watch is compatible with smart phones that use Android 5.0 and above 5.0, IOS9.0 and above 9.0, and Bluetooth 5.0 or above.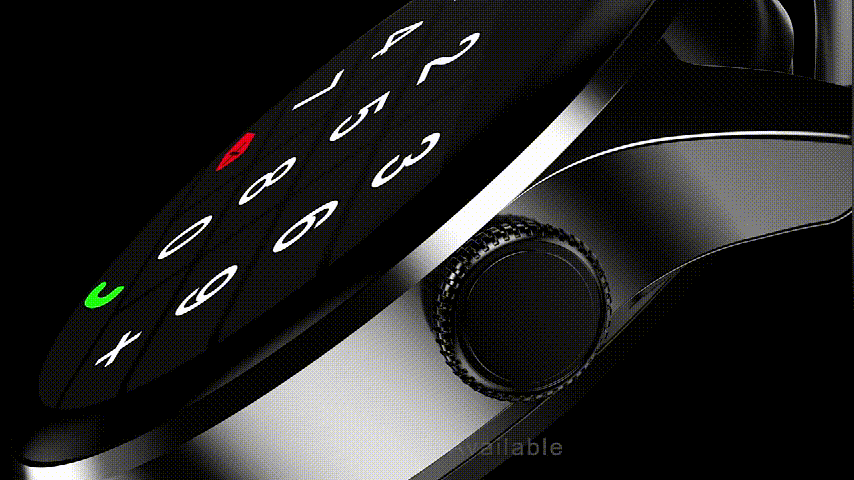 1.28 inch Full Touch Colorful Screen
The 1.28-inch IPS HD touch screen provides you with high-quality touch and visual experience, wear-resistant and anti-drop. The smooth bottom shell and special glass heart rate lens are polished together, with a very line-like contour design, and the fluid aesthetics is upgraded!
Change your coolDial as you wish
Rich pre-set dial, to meet the diversified needs of usersA touch can change the desired dial, each bright screen give you a different experience 
Call, SMS,APP notification...AIl kinds of reminders
  Watch has very rich function application and remind function,To facilitate your daily work and life                                            
Record every step of your lifeProfessional sports data analysis
 Built-in motion sensors record your movement data, steps  distance, and calories burned all can be recorded, so that you can reasonably arrange the exercise time                  
24 locomotion modes Exercise at any time
We have prepared 24 exercise modes for you, whether you enjoy it at the gym the sweat like rain, or outdoor dripping, like sports take it to start   
Blood oxygen saturation monitoringKeep track of your health
VC32S heart rate and blood oxygen two-in-one sensor(red light + green light) is adopted to say goodbye to single green light pure algorithm blood oxygen detection;Blood oxygen saturation SPO2 is one of the important indicators of cardiopulmonary health pay attention to the blood oxygen value at any time, and care for your heart and lungs 
24-hour heart rate monitoring Healthy Visibility Everyday 
Always master the exercise intensity, feedback the current heart rate value raise the wrist to know the heart rate status, to protect your health  
Science of sleep Record the complete sleep structure
Full monitoring of sleep quality, real-time heart rate monitoringSleep quality and big data analysis score the quality of sleep to help you improve the quality of sleep, easy to sleep well
Full-day activity trackingConvenient life assistant
Sleep monitor, weather check, sedentary alerts, water 
alerts,Alarm clocks, remote control photo, a lot of intimate
 small Functions, for life to reduce the burden add energy
lP68 depth waterproofAccompany you
Across mountains and seas No fear of rain, meet the daily use of any sceneDo not worry about rain(Note: Do not take a hot shower or soak in seawater.)
Music playbackEasy control
Simple press can control the music play-pause, the previous song, next song Listen whenever and wherever you want
Specifications
LIGE 1.28 Smartwatch
Compatibility: All Compatible
Sport smart watch with full touch screen
Waterproof Grade: Professional Waterproof
IP68 Waterproof: heart rate monitoring  
Battery Capacity: 180-220mAh
Movement Type: Electronic
 No GPS Function
Function: Big Three Needles, Heart Rate Tracker, Remote Control, Countdown, noctilucent, Interactive Music, Push Message, Speed Measurement, Month + week, Power Reserve, Call Reminder, Message Reminder, Sleep Tracker, Fitness Tracker, Small Second, Passometer, Chronograph, 24 hour instruction, Alarm Clock, Tourbillon
 Features
Screen: 1.28 inch full fit HD
Touch panel: full screen touch
Resolution: 240 x 240
IPS HD screen Battery: 220 Mah
Waterproof: IP68APP
Bluetooth version: BT5.0
System version: Android 4.4 or above
Pedometer, multiple exercise modes, heart rate, blood oxygen, blood pressure, sleep monitoring, sedentary reminder, call reminder, message push, drink reminder, stopwatch, music control, camera control, anti-lost, alarm clock, weather, APP dial push , Custom watch face
Watch support languages: Russian, Indonesian, German, Italian, Czech, Japanese, French, Polish, Simplified Chinese, Traditional Chinese, English, Portuguese, Spanish, Arabic, Korean, Dutch, Hindi APP Supported languages:Russian, Indonesian, German, Italian, Czech, Japanese, French, Polish, Simplified Chinese, Traditional Chinese, English, Portuguese, Spanish, Arabic, Korean
Package Included
Host, charger, wrist strap, manual, box
After receiving the watch, please charge it first. Due to long-term logistics, the watch battery is low. Before use, please scan the QR code on
the manual to download the APP, and connect the watch through the APP.